Adams County Conservation District
Adams County Conservation District
About Us
Our mission is to promote voluntary conservation and good stewardship of Adams County's natural resources. Our vision is to be recognized, respected and trusted as the conservation leader of Adams County, enabling the people to sustain, use and conserve our natural resources through the 21st century, thus maintaining a balance and harmony between a profitable agricultural economy and other land uses to enhance the County's quality of life.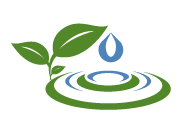 Office Hours:
8:00 a.m. – 4:30 p.m.
Monday - Friday
Frequently Asked Questions
Start here to find information and answers to our most frequently asked questions by topic
E & S Control Program
Information about Chapter 102 Erosion and Sediment Control relating to earthmoving activities and NPDES permitting
Mosquito Borne Disease Control
Resources about the prevention and transmission of West Nile Virus
Agricultural Assistance
Information related to BMPs, Nutrient or Manure Management Plans, Conservation Plans, and more for agricultural operations
Dirt, Gravel, Low Volume Roads
Funding and assistance to municipalities to address water quality on low volume roads
Countywide Action Plan
Learn what Adams County is doing to implement the Watershed Implementation Plan (WIP) and meet reduction goals for the Chesapeake Bay
Resource Data and Maps
Information related to Water Monitoring, Streams, Watersheds, and more
Planting Partnership
Learn more about the Partnership and how you can participate by planting free trees and shrubs!
Outreach and Education
Initiatives including: Trout in the Classroom, the Envirothon, MMEE Scholarship, and more
Board of Directors
Agendas, Minutes, and meeting information.
Department Calendar
Click on a meeting for more details.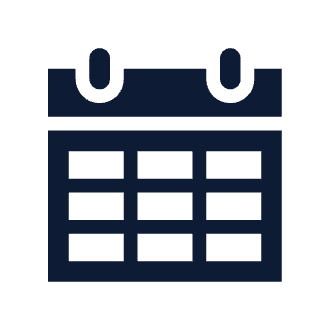 Thursday, October 26, 2023
Event Time:
7:30 PM - 9:00 PM
Thursday, November 16, 2023
Event Time:
7:00 PM - 8:30 PM
Thursday, December 21, 2023
Event Time:
1:30 PM - 3:30 PM
Services
View details on Water Testing, Bat and Bird Boxes, and Rain Barrels
Organizational Chart
Contact information for the Department's Divisions and Staff
Information
Learn about District accomplishments through the report, handouts, and awards
Agricultural and Natural Resources Center
Located on the property of the historic County Alms House, the Agricultural and Natural Resources Center (Ag Center) opened its doors in June 2000 with the help of a local capital campaign. The goal - to house all local agricultural and natural resource agencies in one location. This one-stop shop has been valued by the community ever since.
The handicap-accessible 32,000 sq. ft. building mimics a barn and includes an elevator resembling a silo. The Center's agricultural-themed architecture serves as a reminder of the agricultural roots of Adams County. The Ag Center is home to multiple County and Federal Agencies including the: Planning Office and Conservation District, Land Conservancy Of Adams County, Penn State Extension, USDA - NRCS and Farm Service Agency (FSA) . The building also provides indoor and outdoor space for a variety of community meetings and events.
Ag Center BMP Tour
What Best Management Practices are employed at the Ag Center to improve water quality and the environment?