Dog License Agents
2023 Dog License Available
All dogs 3 Months and older must be licensed.
Obtaining the licenses is not only the smart thing to do, it also saves you money.
A dog owner can be fined up to $300 for each unlicensed dog.
Licenses can be purchased by mail, online or at the:
Adams County Treasurer's Office
117 Baltimore Street,
Room 101
Gettysburg, PA 17325
717-337-9833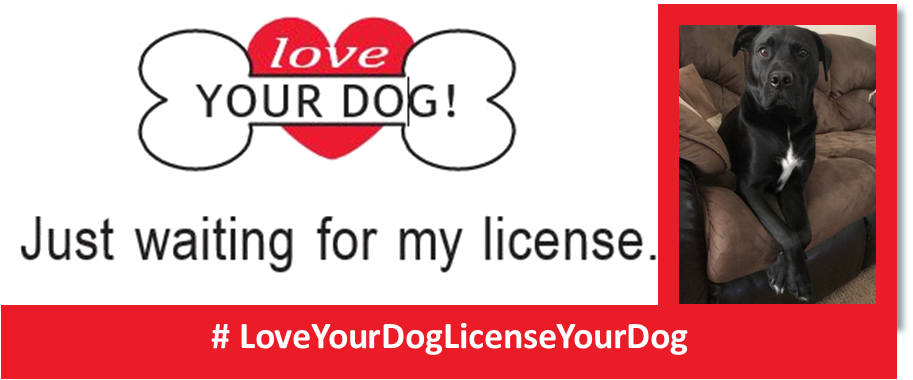 or at one of the 6 satellite locations throughout the County

A surcharge of 50¢ per license will be applied at the satellite locations.
Biglerville/Cashtown
Animal Wellness Clinic
3570 Chambersburg Rd.
Biglerville, PA 17307
Phone: 717-337-2785
Fairfield
Lockwood Business Services
118 W. Main Street
Fairfield, PA 17320
Phone: 717-642-9696
Regular Dog Licenses


Male / Female
Basic Fee: $8.50
Online Fee: $2.00
Total: $10.50
Neutered Male / Spayed Female
Basic Fee: $6.50
Online Fee: $1.75
Total: $8.25
Gettysburg
Adams County SPCA
11 Goldenville Rd.
Gettysburg, PA 17325
Phone: 717-334-8876
Littlestown
Ace Hardware
790 W. King Street
Littlestown, PA 17340
Phone: 717-359-7038
Senior Citizen or Person with Disability Licenses
Male / Female
Basic Fee: $6.50
Online Fee: $1.75
Total: $8.25
Neutered Male / Spayed Female
Basic Fee: $4.50
Online Fee: $1.50
Total: $6.00
Gettysburg
Redding's Hardware
279 S. Franklin Street
Gettysburg, PA 17325
Phone: 717-334-5211
York Springs
Lehman's Feed & Home Center
241 Old U.S. Rt. 15
York Springs, PA 17372
Phone: 717-528-4119
To qualify as a Senior, you must be 65 years of age or order. To qualify as a Person with Disability, you must acknowledge an affidavit indicating your qualification under its terms. Lifetime licenses are only available through the Treasurer's Office.
View More Details