Passport Services
Please call the Prothonotary's Office for an appointment for Passport Services at 717-337-9834
CHECKS AND MONEY ORDERS ONLY
The Prothonotary of Adams County is the official acceptance agent for NEW PASSPORTS ONLY. Our office DOES NOT accept applications for RENEWALS. For instructions on how to renew your passport please refer to the U.S. Department of State Website or contact the National Passport Information Center (NPIC) toll-free 1-877-487-2778
Monday-Friday 8:00 AM – 10:00 PM Eastern Time (excluding federal holidays).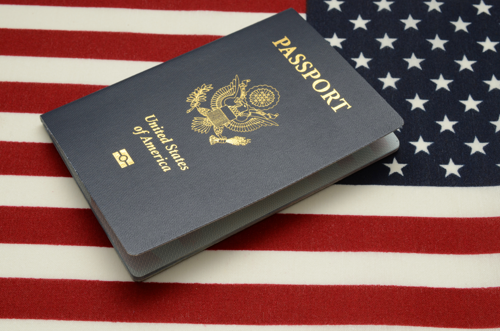 Passport Application & Checklist
Applications
Applications can be located at www.travel.state.gov
Print applications on ONLY one-side
Complete application in BLACK INK
Applications cannot have any errors/strike outs – please complete a new application before arriving for Passport Appointment
If errors are found during passport appointment, you will need to re-schedule
Appointments can be made by calling 717.337.9834
All blocks must be filled in or N/A for non-applicable
Do not sign your application
Proof of Citizenship
Original birth certificate with both parents listed OR
Original Naturalization Certificate
Photocopy of birth or naturalization certificate - copy front and back
Bring original and copy of birth/naturalization certificate to appointment
Proof of Identity
Valid Driver's License and change of address form, if applicable
Military ID
Valid Federal, State or Municipal Government Employee ID Card
Original and one copy of Proof of Identity needed – copy front and back
One (1) Secondary proof of identity for NON-Pennsylvania applicants needed:

State Issued ID Cards
Work ID Cards
School or College ID Cards
Voter Registration Cards
Medicare or other Health Card
Passport Fees
Two checks needed
Department of State fee; www.travel.state.gov for fee information
Acceptance Agent fee - $35 per application; Photos - $10 each
Special Requirements for Children
To submit an application for a child(ren) under age 16 both parents or the child's legal guardian(s) must appear WITH the minor child(ren) and present the following:
Evidence of the child's U.S. citizenship
Evidence of the child's relationship to parent/guardians and parent/guardian identification. For additional information please refer to the U.S. Department of State Website.
Photos
Visit Travel.State.gov for the full list of photograph and attire requirements. This covers everything from head dressings, hats, uniforms, camouflage attire, glasses, etc.