Clerk of Orphans' Court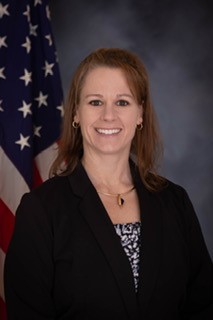 Kelly A. Lawver
Clerk of Orphans' Court
Department:
Clerk of Orphans Court
Building:
Courthouse Complex
Address:
117 Baltimore Street, Room 103, Gettysburg, PA 17325
Kelly is very proud to present the following financial facts on behalf of the dedicated staff of the Adams County Clerk of Courts office.
The Clerk of Courts office assesses, collects, and disperses court costs, fees, fines and restitution. In 2007, under the direction of Kelly with the approval of the Court, a contempt process was implemented to assist with delinquent payments.
During the first year of implementation, the office collected nearly 1 million dollars in additional revenue to the County. She has continued with the contempt procedures and collections have steadily increased each year. In March of 2015, the Clerk of Courts Office had record breaking collections with over $312,700.00 collected for one month. As of May 2016, the Clerk of Courts Office has twice exceeded the record breaking collections of 2015 for one month. In 2017, the Clerk of Courts Office frequently exceeds $300,000.00 collected each month. Now in 2019, the monthly collections frequently have exceeded $400,000.00.
The office will continue to bring quality service while maintaining the integrity of the files.